FRONT PARKING ASSISTANCE SYSTEM
Model: PSDFSN1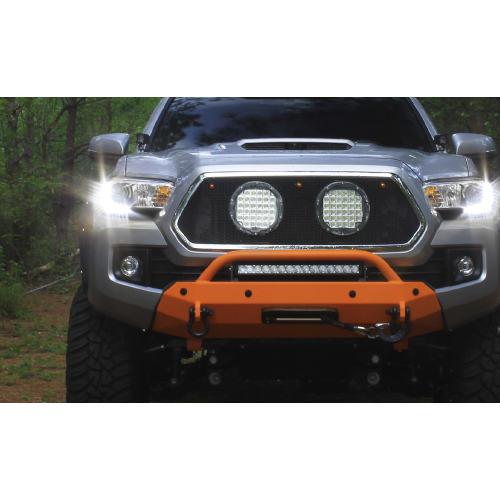 KEY FEATURES
(4) Four flush mount ultrasonic sensors - Sensors can be painted to match the factory fit and finish of your car

(4) Four rubber sensor sleeves - Used to reduce sensor vibration when mounting sensors into steel bumpers

8' extension harness - The weatherproof harness is designed to connect the four bumper mounted sensors to the control module

Audible/Visual display*- Dashboard/visor mount display with smaller overall footprint to seamlessly blend into a vehicle

Stand-alone buzzer with 19' harness - Provides an option for audio-only alerts for distraction free driving

On/Off toggle switch - Allows the driver to manually power down the system. This provides the driver with a way to power down the system in situations such as bumper-to-bumper traffic or when the vehicle is sitting idle with the ignition on.
If You Are Interested in this Unit, Inquire At Your Local Authorized Retailer.
PRODUCT OVERVIEW
The VOXX PSDFSN1 is a forward-facing parking assistance system. Designed to give every driver peace-of-mind while parking their vehicles in cramped quarters. The system provides both visual and audible alerts to the potential dangers of nearby obstacles through the use of an included buzzer built into a digital display that can be mounted on your sun visor or dashboard, and engages automatically when the vehicle is traveling at low speeds.
SUPPORT / MANUALS
The warranty document is not available at this time, please contact Online Support
No Manual is required for this product