The VOXX H.E.L.P® Drivers Need Until Help Arrives
Most of us have been there... stranded on the side of a highway with a flat tire or empty gas tank while traffic zooms by. Unfortunately for some, what started as an inconvenience often leads to tragedy.
Learn More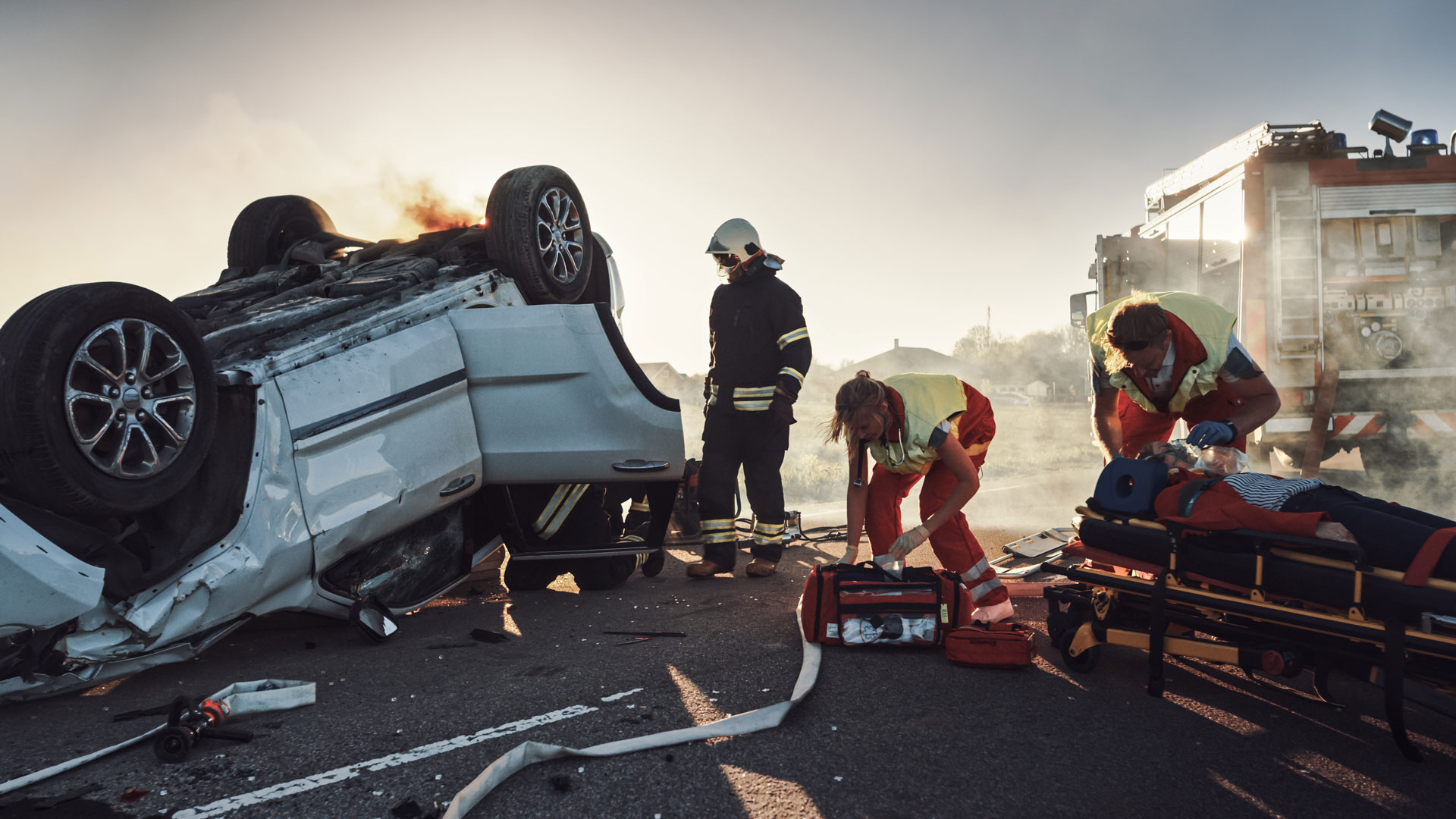 A Deadly, Growing and Preventable Safety Problem
Every seven minutes, a disabled vehicle is struck by an oncoming driver on U.S. roadways. These crashes have become all too common, with devastating results: Nearly 72,000 people affected each year, and 15,000 killed or injured. These deaths and injuries translate into a societal cost of nearly $9 billion.
These preventable tragedies happen because oncoming drivers don't see disabled vehicles until it's too late to react. Minor issues like flat tires, fender benders or engine trouble put occupants and good samaritans at great risk of being struck by passing traffic.
It's a risk that's growing each year. Recent research shows a nearly 10% annual increase in these types of accidents.
Hazard lights - which serve as the only available warning beacon for disabled vehicles - were invented in 1951 and have not changed since. That's seventy years without innovation, and studies show the rate of deaths and injuries is getting worse every year.
Driver behavior is part of the problem. But the single greatest reason for these tragedies is our reliance on last-century equipment that does not effectively communicate with other drivers and vehicles.
Emergency Safety Solutions (ESS) is working to eliminate disabled vehicle crashes with its new intelligent emergency communications feature for stationary, distressed vehicles called the "Hazard Enhanced Location Protocol," or H.E.L.P.® for short.
The regulatory compliant H.E.L.P. solution combines onboard intelligence to drive two forms of highly effective communication to make your disabled vehicle more visible:

1) H.E.L.P.® Lighting Alerts in the form of highly conspicuous emergency-based lighting output, and
2) H.E.L.P.® Digital Alerts sent to oncoming vehicles via GPS-based mapping applications
These features deliver advanced warning to oncoming traffic -- giving approaching drivers minutes, not just milliseconds, to more safely respond to the disabled vehicle.
NFL Legend and ESS Spokesperson Joe Theismann with an important message about the dangers we all face when our vehicle becomes disabled. Hazard lights haven't changed since their introduction 70 years ago and are woefully inadequate when it comes to protecting stranded drivers on our roadways. But the good news is H.E.L.P. is on the way.